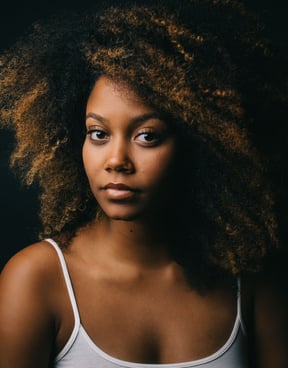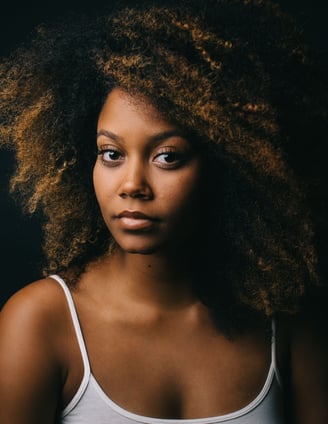 Rachel Watson-Jih (Founder & Artistic Director) began her dance training at the age of four in Raleigh, NC. After attending the University of North Carolina School of the Arts summer dance program in 2008, she was recruited to attend school there where she received her BFA in Contemporary Dance in May of 2012. As a student at UNCSA, Rachel worked with Eric Oberdorff, Zane Booker, Elizabeth Parkinson, Helen Simoneau, Juel D. Lane and Nicole Wolcott to name a few.
Since relocating to New York, she's performed at Lincoln Center Outdoors and Joe's Pub with Mark Dendy, Karen Harvey Dances, Mari Meade Dance Collective, and apprenticed with Camille A. Brown and Dancers. She made her Public Theater Debut in Eve's Song Fall 2018 and joined Company SBB in 2019. Her TV and commercial work include ABC'S Manhattan Love Story, PC Richard and Sons commercial, SKYPE, Aetna, Tic Tac and danced with Ryan Heffington in New York Fashion Week, Desigual Couture line. She has been a part of SheThinx and Coach campaigns and featured in music videos for Vanity Fair and VICE/Black Coffee. More of her commercial print work include Lyft, Knoll, Canon, and Target. Rachel is currently a teaching artist with the Alvin Ailey Arts in Education & Community Program and is the Founder and Artistic Director of Blue Morph Collective. @rachelwatsonjih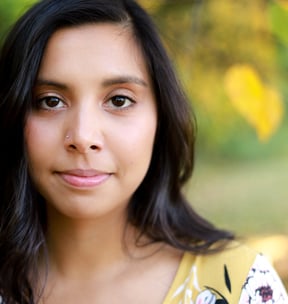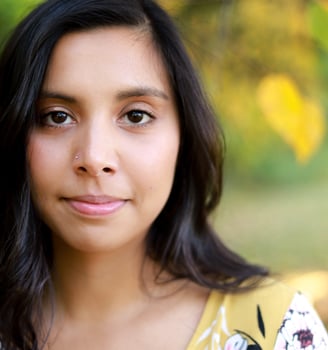 Filipino-American soprano Diana Schwam is a singing storyteller who strives to create a relational existence between our stories, our suffering, and our joy. As a crossover singer who performs opera, art song, jazz, cabaret, folk, and musical theatre, her foundation as a storyteller allows her to venture into these worlds with utmost respect for the story and text. She strives to create spaces of vulnerability, mercy, and liberation. In recital, Diana has appeared at the Troy Savings Bank Music Hall in the Albany Symphony's Clara Schumann Festival and at the Richard B. Fisher Center for the Performing Arts alongside Stephanie Blythe and Craig Terry. Diana was scheduled to make her Carnegie Hall debut in Stern Auditorium as the soprano soloist in Vaughan Williams' Symphony No. 5, but due to COVID-19, this event was cancelled. On stage, she has performed the title role in Massenet's Cendrillon, La Contessa (Le nozze di Figaro), Blanche (Dialogues des Carmélites), Zdenka (Arabella), Donna Elvira (Don Giovanni) and Pamina (Die Zauberflöte). She has studied under the tutelage of Stephanie Blythe, Lorraine Nubar, Kayo Iwama, Erika Switzer, and Salvatore Champagne. Shifting away from the opera world, Diana has been opening her ears to new sounds (and new jazz clubs) to see what's out there. Diana has worn many hats as a voice teacher, a teaching artist, and a teacher. With a heart to educate the next generation and raise them up in love, Diana has a desire to have a childlike faith in the ways she creates art and shares it. Diana is Executive Director of Blue Morph Collective and she couldn't be more excited to work alongside such talented artists. @dianaschwam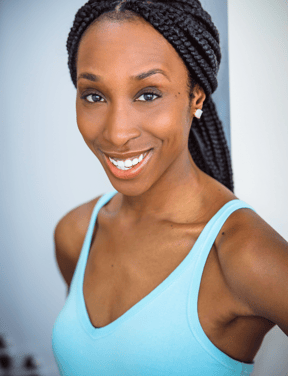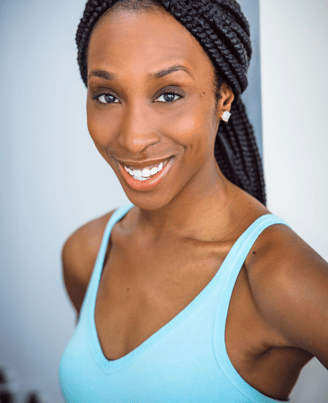 Jazmine Dinkins. While at Spelman College studying drama and dance Jazmine performed with the Spelman Dance Theatre and graduated Cum Laude in 2010. In 2013 she earned an MFA in acting from the University of Florida (UF) where she was a founding producer and director of The Black History Variety Show. In 2013 she completed her Masters of Fine Arts degree while serving as a teaching intern at the Oprah Winfrey Leadership Academy for Girls (OWLAG) in South Africa. While at OWLAG Jazmine was a dance and acting instructor, mentor and assisted the director of the OWLAG Dance Company. @jazminelynette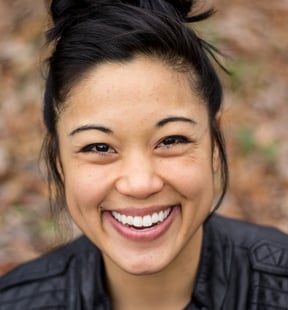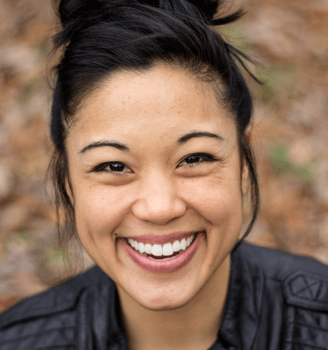 Malia Wee trained primarily under Wendy Calio in Hawaii and then Victoria Finlayson in Santa Barbara, CA. Since moving to New York City in 2011, she has worked as a freelance dancer and choreographer with Ekklesia Contemporary Ballet, Hillsong Dance NYC, Last Minute Applicant, Emma Elliott Dance, and of course Blue Morph Collective. In addition, she works as a florist for Fox Fodder Farm. @msmaliawee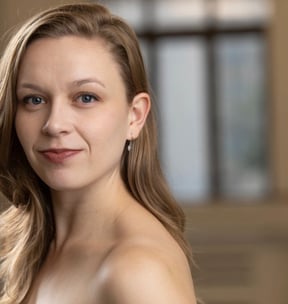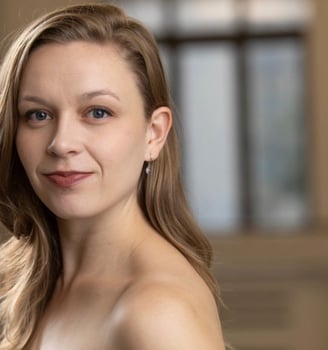 Originally from North Carolina, Kellyn Thornburg is a dancer, choreographer, and im mersive artist living in New York City. She graduated from the University of North Carolina School of the Arts with a BFA in Contemporary Dance Performance in 2015, and recently earned her MFA in Choreography in 2020 from NYU's Tisch School of the Arts. She has performed works by Ohad Naharin, Lar Lubovitch, Lucinda Childs, Merce Cunningham, Ori Flomin, Helen Simoneau, and Betsy Coker. She's also worked with choreographers such as Twyla Tharp, John Selya, and Linked Dance Theatre. Her own choreography has been featured as a part of Linked Dance Theatre's "Beloved/Departed"(2018) and "Remembrance" (2019), "Noirtown" an Immer sive play apart of the RAVE Festival NYC (2019), Awakening Movement Dance Company (2016/17) and the Second Avenue Dance Company at New York University (2020). Kellyn is an avid believer in the intersection of art and worship, and is thrilled to be working with Blue Morph Collective in bringing this vision forward. @kellyntate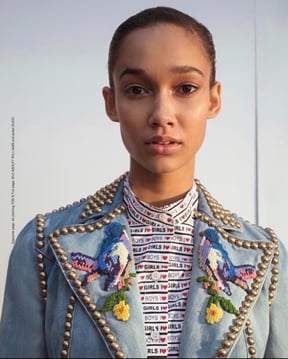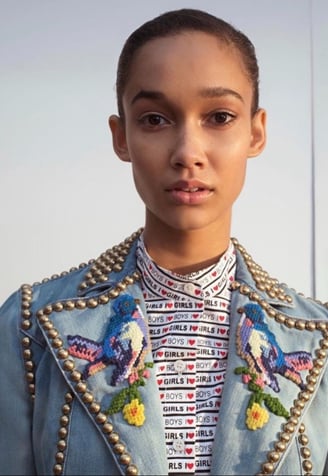 Wallette Watson. A native to Raleigh, NC. Wallette made her move to New York City, January 2016 to pursue a career in music and modeling. Some of her Runway highlights include: Valentino, Yeezy, Saint Laurent and Christian Dior. She is most known for her campaigns in: Coach, Prada, Jo Malone, Express, and H&M, to name a few. She's been featured in magazines such as, Elle, Harper's Bazaar, Wonderland, and Vogue.
​Wallette grew up singing in church where she fell in love with music. She also trained in dance for a number of years. Her music career has allowed her to perform live in New York City, Boston and Raleigh. She will be releasing her first EP, titled Trusting the Process, in 2020. This is Wallette's second year performing with Blue Morph Collective. @wallettewatson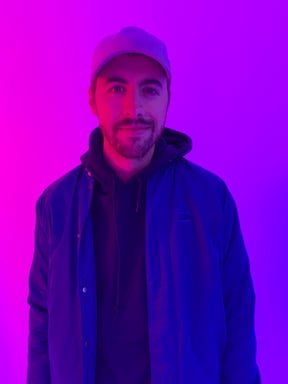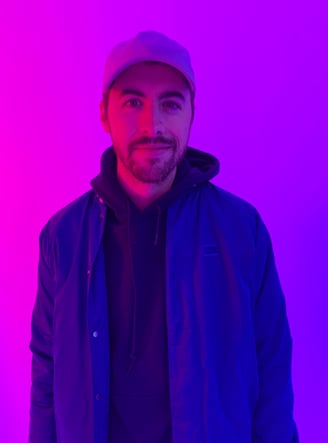 Willie Russell is a musician, as well as the founder/creative director of the design and animation studio, Advntr (@advntr_studio). Originally from Colorado, Willie has played music in punk bands, screamed in hardcore bands, and even DJ-ed with an electro group here in New York. Music has always played a major part of his life, and now, he produces and plays jazz piano with his latest project, Dog Ear (@dog.ear.tunes) – a R&B/Jazz duo, along with his wife Jill Russell.
Combining his love of music and passion for design, he is now a designer and animator working on films such as Black Panther, television shows seen on HBO, and commercials and shorts that have gained noticeable attention. Along with animation, he also enjoys filmmaking, and has helped with Blue Morph Collective's fundraising videos for the past two years. This will be Willie's first performance with Blue Morph Collective, and he's very excited to be a part of this amazing family. @dog.ear.tunes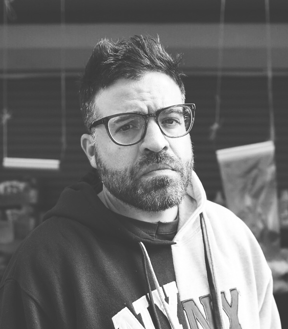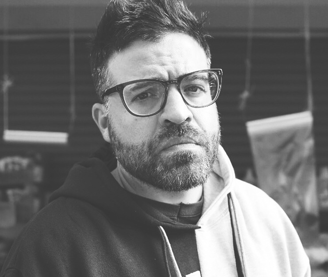 Mike McManus, artist, performer and social worker, was born and raised and lives in New York City. With a background in theater, dramatic writing and art history McManus has been performing in live art, theater and film since 1999. Creating in the visual arts McManus works mainly with metal; welding and forging steel and copper. He also maintains a heavy practice of works on paper with traditional and non-traditional materials. McManus has curated and had his artwork featured in numerous exhibitions in and around NYC since 2009. Recently a drawing from his 'Prayer Language' series was featured as part of "Many Ways to Raise a Fist" a dance performance by Jerron Herman at the Whitney Museum of American Art. Mike McManus is old school Hip-Hop and blue collar. He loves Jesus and loves people. New York City is alive in his blood. This is Mike's first year performing with Blue Morph Collective. @mikeymcmakingithappen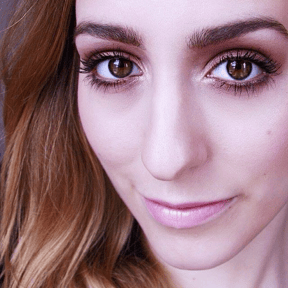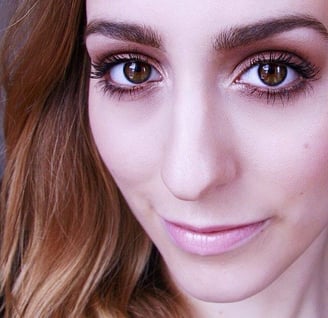 Molly Fredenberg is a New-York based Artist. Originally from Montana, her artistry career began when she was commissioned at the age of 12 to draw life like portraits of children and families. It has since evolved to creating interactive abstract line drawings, painting with makeup as well as working as a freelance Makeup Artist in the fashion and beauty industry. Her drawings focus on self reflection, perspective and evolving. She is inspired by simple daily interactions and peoples life stories.
Her current project, I AM MEUS, is an ode to the discovery and exploration of our most authentic selves (me), and finding our universal commonalities (us). Pronounced muse, MEUS also refers to finding inspiration in each other, to create our life's best work. She incorporates answers from the anonymous questionnaire she created, focused on our common human experiences . Her goal is to create an environment of self awareness that inspires a community of authenticity and compassion. This is Molly's first year with Blue Morph Collective. @iammeus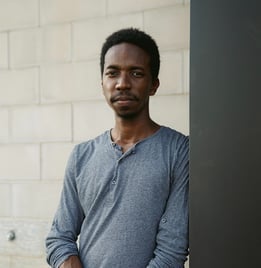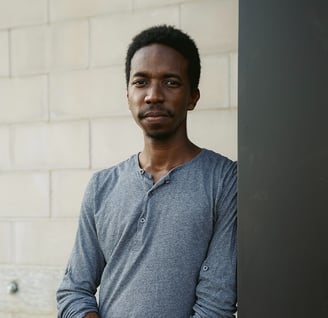 Alfonso Sjogreen is a visual storyteller, working primarily in the film and photography industries. A Brooklyn native, he studied Communication Design at Parsons School for Design in New York City, and has collaborated with a variety of brands including Urban Outfitters, Adidas, and ABC News.
In addition to visual arts, he is a classically-trained vocalist. Alfonso is thrilled to have collaborated on "Closer" with Blue Morph Collective. You can follow Alfonso's work at alfonsosjogreen.com @alfonso_sjogreen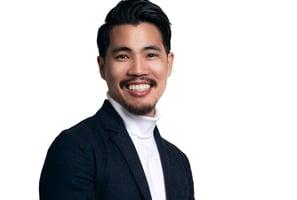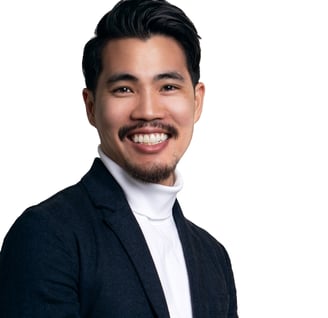 A native to Taiwan, Samuel Jih has a background in industrial engineering and management consulting. He has a heart to care for artist and give them the business tools needed to thrive. He is thrilled to come along side his wife, Rachel Watson-Jih, in cultivating a nurturing environment for artists. He serves as the Business Manager for the collective. @samueljih